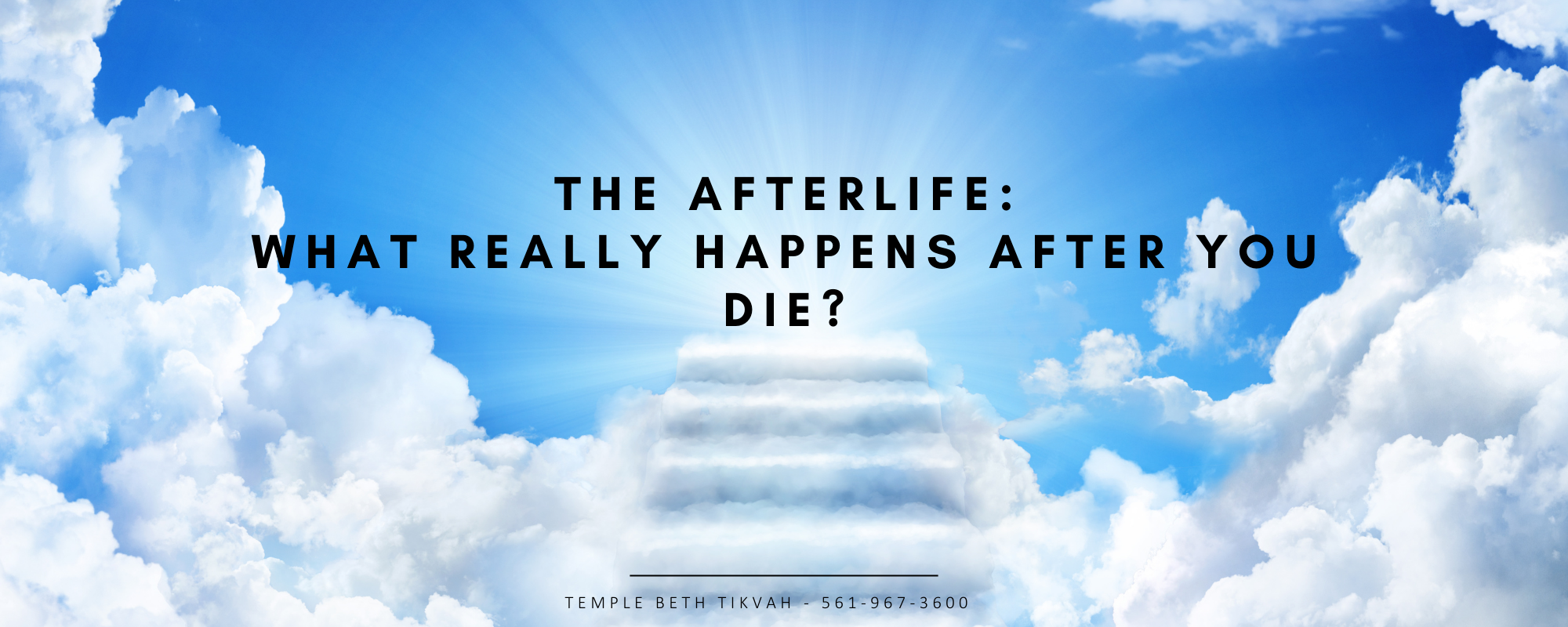 The Afterlife: What Really Happens After You Die?
Tuesday, December 5, 2023
•
22 Kislev 5784
1:00 PM - 2:30 PM
Temple Beth Tikvah
EXPLORE ONE OF THE Most gripping questions of human existence with Orthodox, Conservative and Reform rabbis, a Catholic Priest, a Protestant Pastor/minister, a Buddhist Sensei, a Hindu Guru Swamji and Sikh Sardar Sahib and Bhai.
What happens when we die? A recent Pew Research poll showed that 72% of Americans believe in a literal heaven and 58% believe in a literal hell. Most people who hold these beliefs are Christian and assume they are the age-old teachings of the Bible. But eternal rewards and punishments are found nowhere in the Torah. Come explore this important Topic from a comparative religious views.
Session One: Rabbi Jacob will open the course with Guest Conservative Rabbis
Share Print Save To My Calendar
Tue, December 5 2023
22 Kislev 5784
Tue, December 5 2023 22 Kislev 5784